<!img src="gfx/flash1.gif">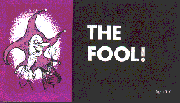 <!img src="gfx/flash1.gif">

SAINTS SUPPRESSED BY THE
SATANIC RACIST ZIONIST MAFIA!

| | | | | | | | | |
| --- | --- | --- | --- | --- | --- | --- | --- | --- |
| | | | | | | | | |
The Protocols of Zion

---
IN THE NAME OF GOD
FIGHT THE
EVIL EMPIRE!
"Ye are of your father the devil, and your
will is to do your father's desires":John 8:44.

THE INTERNATIONAL RACIST JEWISH MAFIAS
CROOKS AND FOREIGN CURRENCY SPECULATORS,
ARE RESPONSIBLE FOR THE ECONOMIC CRISIS,
WHICH HAS CAUSED THE PLUNGE OF ASIA, AFRICA,
RUSSIA, SOUTH AMERICA AND THE WESTERN WORLD.
BECAUSE OF IT HUNDRED OF MILLIONS OF PEOPLE HAVE
BEEN ROBBED. IN ADDITION THE INTERNATIONAL
JEWISH HIGH FINANCE IS RESPONSIBLE FOR THE
DEATHS OF 60 MILLION PEOPLE EVERY YEAR, BECAUSE
OF THEIR ECONOMIC SPECULATIONS!
YOU, SATANIC, RACIST JEWISH GANGSTERS, YOU WILL PAY
BEFORE GOD, AND THE PEOPLE OF THE ENTIRE WORLD
FOR YOUR CRIMES!
Bring the racist jewish moneylenders to justice!
THESE ARE CRIMES AGAINST HUMANITY!
---
The Holy Roman Catholic Church has banned the practice of usury!
---
"All the world suffers from the usury of the Jews, their monopolies
and deceit. They have brought many unfortunate peoples into a state
of poverty, especially farmers, working-class people, and the very poor."
- Pope Clement VIII 1592
---
THE EVIL OF USURY!

THE SATANIC ROTHSCHILD DYNASTY!
---
"You hate us, You allow no Christian to live".
St. Justin Martyr
---